Mademoiselle Eau de Parfum
A chic fragrance that captures the essence of timeless femininity, Mademoiselle is undeniably sophisticated, warm, soft and inviting! It is the perfect day-to-night signature scent to wear all year round, as it inspires confidence and a feeling of contentment whilst celebrating the true meaning of elegant beauty. Treasure the sparkling top notes of Bergamot, Orange and Pear, followed by a luxe combination of delicate flowers - Rose, Geranium, Jasmine and Ylang Ylang - and an array of warm spices. The base notes form a perfect combination of Sandalwood, Vanilla and Musk, reminiscent of carefree sunshine days.
TOP NOTES: Neroli, Bergamot, Orange, Pear HEART NOTES: Rose, Geranium, Jasmine, Ylang Ylang, Nutmeg, Coriander BASE NOTES: Blond Sand, Sandalwood, Vanilla, Musk
TIP: Spraying your favourite perfume straight after showering, when your skin is still slightly damp will help in the absorption of the fragrance.
TIP: If you aren't showering before applying perfume and you have dry skin, be sure to moisturise before applying perfume. The oils in your moisturiser will absorb the fragrance, ensuring your perfume lasts all day or night.
TIP: Dab a little Vaseline on your pulse points before spraying your perfume. The petroleum jelly will absorb the fragrance and will hold onto it longer than dry skin.
TIP: Rather allow your perfume to dry naturally on your skin. Rubbing your wrists together forces the top notes to disappear.
TIP: By spritzing your scarf before tying it around your neck or in your hair, you can ensure a lingering fragrance that will last all day.
DID YOU KNOW: Perfume notes are descriptors of scents that can be sensed upon the application of a perfume.
DID YOU KNOW: The word perfume derives from the Latin perfumare, meaning "to smoke through". A perfumer is an expert, who trained for 5 - 7 years, on creating perfume compositions, often called a "Nose" due to their fine sense of smell and skill in producing olfactory compositions.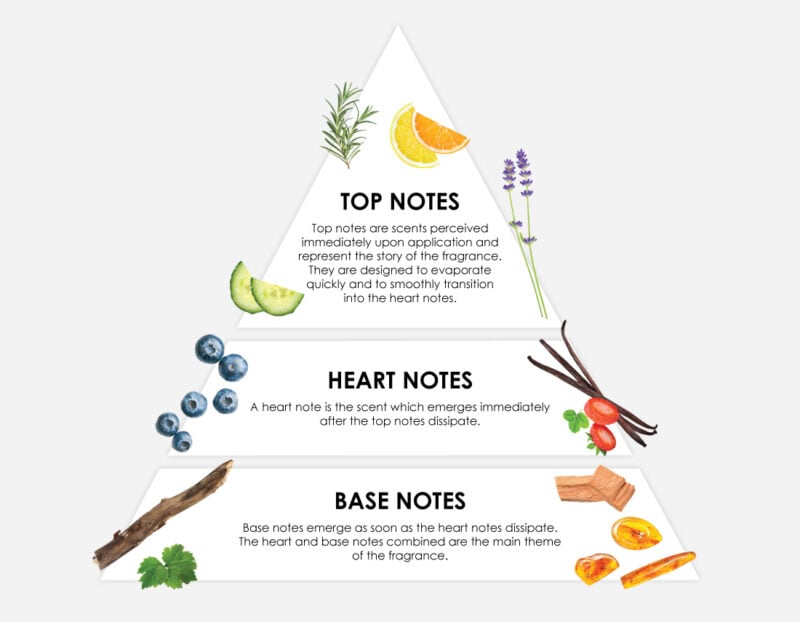 Size: 30 ml / 1.01 fl. oz.
R804.00
In stock
Share your thoughts!
Let us know what you think...