InstaCover 2-in-1 Brush
Ultra-soft Mask + Make-up Applicator with 100% Synthetic Fibres
#EffortlessApplication
This professionally shaped InstaCover 2-in-1 Brush allows for the effortless application of your InstaExpert Charcoal Mask and make-up, time and time again! Expertly designed, full-bodied and ultra-soft, this luxurious brush promises perfect and precise coverage of your mask and make-up, every time, whilst the velvety smooth brush bristles leave your skin feeling beautifully elegant and cared for.
DIRECTIONS FOR APPLYING YOUR MASK OR MAKE-UP: Swipe your brush through your InstaExpert Charcoal Mask formulation or foundation, generously covering both sides of the brush. Starting on the vertical centre line of your face, brush the product outwards, until you have covered your entire face. Recoat your brush as necessary for a luxurious mask application or until you achieve your desired foundation finish.
CARE INSTRUCTIONS: Use a drop or two of your shampoo, face wash or brush cleanser and some water to gently cleanse the bristles of your brush after each use and simply mould the brush back into its original shape, before leaving it out to dry. To ensure that your brush stays in pristine condition, lay your brush on a horizontal surface to dry, with the bristles lying over the edge of the surface.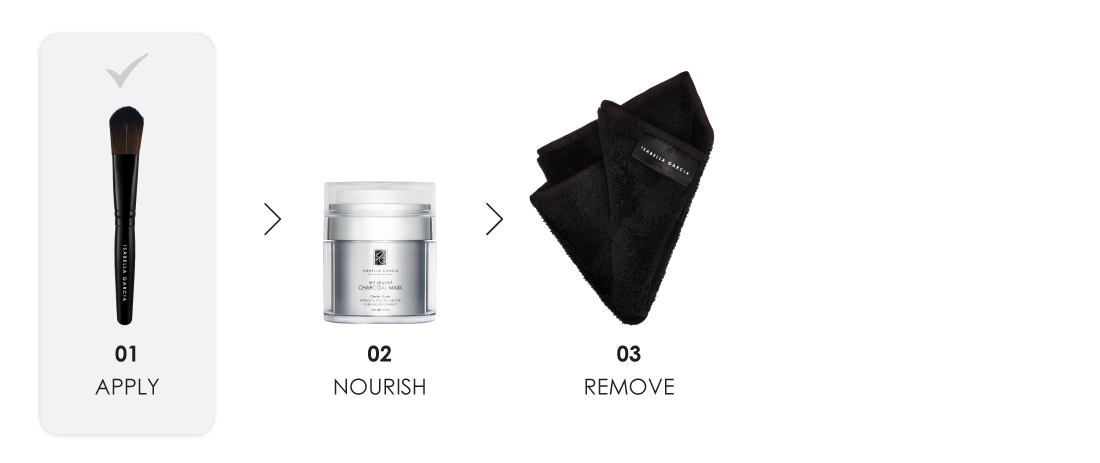 R243.00
In stock
Share your thoughts!
Let us know what you think...