IG MAN Advanced Age Defence Gel
Skin Type: All Skin Types
with Ginkgo Biloba Leaf Extract + Marshmallow Root Extract
Dermatologically Approved
Designed to help rejuvenate and revitalise your skin, this targeting gel contains a powerhouse combination of specialised plant extracts which work synergistically to assist in reducing the visible signs of ageing, such as fine lines, wrinkles and uneven skin tone. Containing Ginkgo Biloba Leaf Extract and Marshmallow Root Extract - two world-renowned botanical moisturising agents - this premium gel will assist in hydrating, refreshing and firming your skin for a younger-looking, ready-for-action finish.
*CONTAINS ENERGEN™: A ground-breaking ingredient that aims to energise the skin by targeting the visible signs of fatigue, encouraging renewed balance, tone and vitality!
*Energen is a Trademark of Provital SAU
DIRECTIONS: After applying your tonic in the morning and/or evening, apply your gel to your eye area and follow with your day moisturiser or night cream. If you have dry skin, apply your gel to your entire face in the evening and follow with your night cream.
ROUTINE: Use in the morning and/or evening.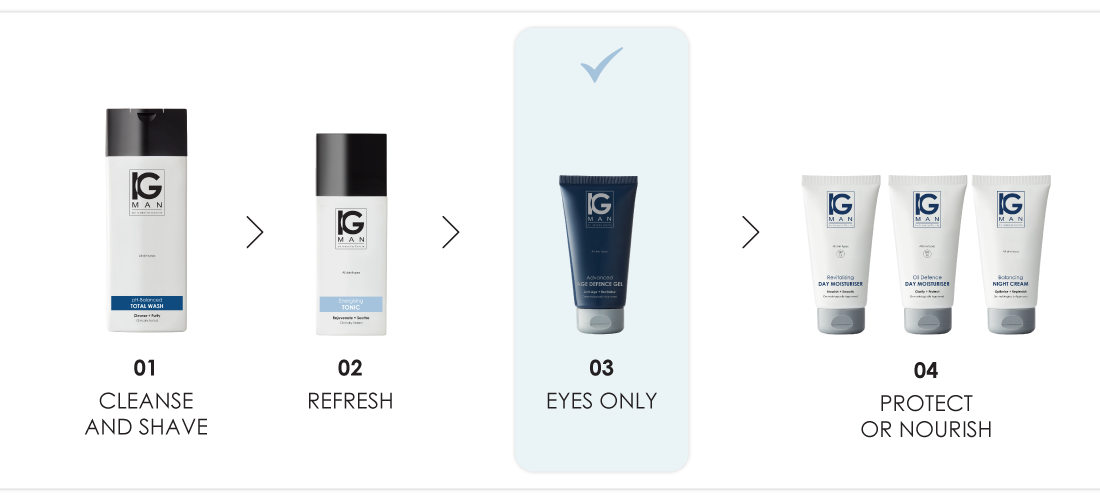 GINKGO BILOBA LEAF EXTRACT: Commonly known as Ginkgo or Gingko Biloba, this natural extract will assist in soothing and softening the skin, to help create a more nourished and conditioned finish that feels calm and hydrated.
Size: 50 ml / 1.69 fl. oz.
R551.00
In stock
Share your thoughts!
Let us know what you think...