Fresh Solution Day Moisturiser SPF 15
Skin Type: All skin types
Smooth + Protect with Sage Leaf Extract + Watercress Extract
Dermatologically Approved
Help to protect your skin against harmful UVA and UVB rays whilst you allow this light, smooth, fast-absorbing moisturiser to encourage a natural finish that feels velvety-soft and non-oily to the touch. This moisturiser will assist in balancing your skin, leaving it feeling hydrated with a beautiful, natural glow.
*CONTAINS HAPPY SKIN: A specialised ingredient helping to provide a feeling of happiness by inducing the synthesis of ß-endorphins... Because we believe happy people are the most beautiful people.

DIRECTIONS: After toning in the morning, massage your moisturiser onto your face, neck and décolletage, avoiding your eye area. If you are applying any specialised care products, allow those products to be fully absorbed before applying your moisturiser.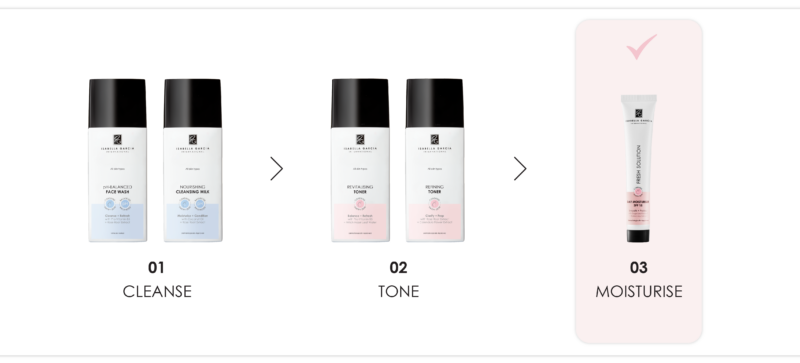 DID YOU KNOW: Every Sun Protection Factor (SPF) provides approximately 10 minutes of shielding from the sun. Therefore, an SPF 15 will protect your skin for about 2.5 hours of direct sun exposure. Remember to re-apply every 2 hours if you are spending more time outdoors!


5 BOTANICAL COMPLEX: Botanical Complex of Sage, Watercress, Burdock, Ivy and Soapwort. These powerhouse botanical extracts work synergistically and complementary to help reduce oily skin whilst assisting in leaving a hydrated and cleansed finish.
Size: 50 ml / 1.69 fl. oz.
R255.00
In stock
Share your thoughts!
Let us know what you think...